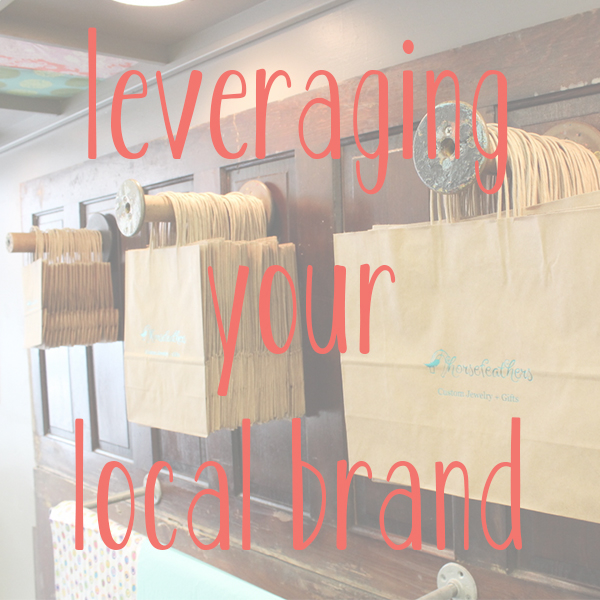 HorseFeathers Gifts from the beginning has been a local brand. Starting in a home studio, HorseFeathers roots run deep and even as global awareness of the brand grows, home matters. Whether you have a retail location or are selling exclusively online, where you are from matters, not only to your story, but also to your growth opportunities. Here are some examples.
Partnerships
Even if you aren't in the same industry, and maybe especially if you aren't, your business neighbors can bring strategic business to your brand. You are all on the same economic team – trying to drive local awareness and hometown sales. How can you co-promote? What local events can you get involved with… or start? How can you sell each other's items? Bring value to your community as a team and watch the opportunities grow.
Customization
You don't need to go full personalization to bring a custom, hometown touch to your      product line. State shapes and town names are often instant hits. Don't forget sports teams, local schools, universities, and colleges. Getting creative with colors and phrases can keep you from stepping on licensing toes, which can get messy when you use logos and names. Cheers, chants, slang, and quotes are a great way to bring in some local charm.
Give Back
This is basically my go-to advice when you are trying to build some brand awareness and press exposure. It's so simple – find an organization you care about and get involved. You can donate monthly or quarterly – either cash or in-kind donations. Or you can volunteer your time, with your brand team. Do what makes sense for you, your brand, and the organization. And then talk about it. It's such an authentic PR story because it isn't a sales pitch and it brings value to someone else – and thereby brings your brand great, local attention.
---
Guest post by Tiffany Silverberg l Website l @tiffsilverberg
Tiffany is a freelance writer with experience in print and online writing. She uses her journalistic background to unfold unique angles of untold stories and helps clients present themselves and their products with freshness and excitement.